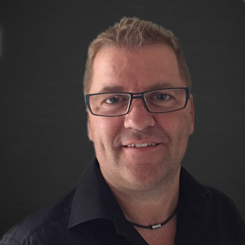 Lars Flaskager
FREELANCE IT INFRASTRUCTURE CONSULTANT (Citrix, Microsoft)
AT ITMOVERS APS
Personal Details
Born:

1968

Marital:

 Married

Nationality:

Danish
ABOUT ME
For the past 3 years in Nordea I have been a part of Project Phoenix, which goal was to relocate 6000 servers and more than 800 applications/business areas from datacenters hosted by IBM/NP in Sweden, into Nordea datacenters in Denmark.
My task was to rebuild and consolidate Nordeas 11 Citrix farms and more than 400 citrix servers, into the datacenters in Denmark. Most of the environment was established with VBscripts and manually installed applications. All applications has now been repackaged and all settings added with GPO/GPP, so that no manually task are needed.
I have managed to drive and work with a lot of different teams in order to get resources and content across the organisation using change, problem and incident management through Remedy. I have escalated when needed, and been part of many project with Project managers, architects and stakeholders, where I had a big influence on some of the IT-architecture within the bank.
I have a broad knowledge on IT, due to my many years in IT and also of my technical and troubleshooting skilled from my electrical background. I am very easy to work with and I have great skills in approaching people and enabling them to work together.
EXPERIENCE
From

Oct 2014
To

Present
(3 YEARS)
Nordea Markets

Copenhagen
External Consultant Citrix SME
Part of Project Phoenix Relocation and Migration, which was in-sourcing from IBM data-centers. I was responsible for identifying all business applications on 11 Citrix farms with 400+ Citrix servers. Then to rebuild the environment in DK on new servers, with new MS SCCM packages and GPO´s.
From

Mar 2014
To

Sep 2014
(7 MONTHS)
Conecto A/S

Copenhagen
System Consultant
Fulltime assignment at Nordea as a Citrix Subject Matter Expert. Being the primary responsible to identify, document and recreate the same business applications published through Citrix XenApp in the insourcing Project Phoenix Relocation and Migration. Insourcing Nordeas datacenter from IBM in Sweden to Nordea premises in Denmark. (6000+ servers, 800+ application codes). Worked together with a large team of Project Managers, Architect and other SME´s from Scandinavia, Finland, the Baltic countries and Poland.
From

May 2001
To

Feb 2014
(12 YEARS 10 MONTHS)
SimCorp A/S

Copenhagen
Chief IT Consultant
Daily maintenance on Citrix installations for 1100 internal users and 100 external course users. Responsible for design, implementation, strategy and vision within Citrix products. Team lead for Citrix & Front office group. Member of the Unified Architecture Team in SimCorp Global IT. Co-writer for Global IT infrastructure regarding strategy and vision. SME regarding development of "SimCorp Dimension" and customer cases regarding Citrix. Technical Presenter, executing presentation and demo of new IT solutions for end-users.
SYSTEMS - EXPERIENCES & KNOWLEDGE
CITRIX - experience
VDI
Xenapp, XenDesktop
Provisioning Services
CITRIX - knowledge
XenServer
Access Gateway
Netscaler
MICROSOFT - experience
AD
GPO/GPP
DNS, DHCP
Windows Client & Server
MISC. - experience
Network
VbScript & Batch
PowerFuse
MISC. - knowledge
PowerShell
Altiris
RSA
SMS PASSCODE
RECOMMENDATIONS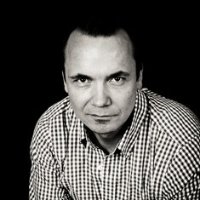 I highly recommend Lars as one of the best Citrix engineers in Denmark. He has a broad view and a deep insight into Citrix and Microsoft technologies and the capability to translate this knowledge into building Citrix enterprise infrastructure across timezone in a global company. Furthermore Lars is a dedicated and goal-oriented as well as a good coach and collegue.

I've been working with Lars for 7 years, and it has always been a pleasure. He is a very dedicated professional person that never declines to help any colleague. He is very professional and he is a very skilled technician. I really appriciated Lars as a human being and would recommend him anytime.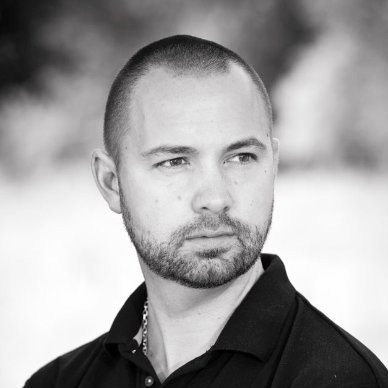 I have nothing but good words for Lars. Professionally he is very good at finding solutions to difficult problems and is not afraid of thinking out of the box. Lars is very trust-worthy and professional. To keep it short "he get's the job done". As a person Lars is down to earth and it is always a pleasure being around him.

Lars has been a joy to work with during four years. He understands what drives business even though the demands of a subsidiary may be different than those at headquarters. He is always willing to listen and proactively seeks to resolve problems before they become larger issues. It has been a pleasure working with him.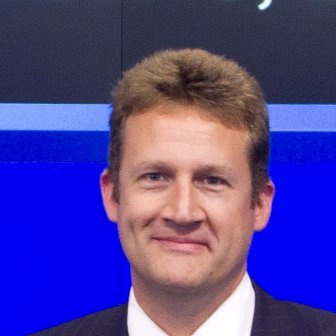 I have worked with Lars to and from during the last decade and he has an amazing amount of knowledge around citrix and remote working environments. Lars is very motivated and does not give up until he solves the problems he is set to solve, even if that means working late at night to work with colleagues on the other side of the globe.